Adventure Mum is an online shop selling  one of a kind, luxury keepsakes for babies, toddlers or children. From personalised teddies, to accessories and clothing.
We manage all aspects of the website from general maintenance to running the shop and making sure everything is kept up to date. Visit the website using the button below.
Lincolnshire Garden Rooms
Lincolnshire Garden Rooms is our most recent project. They asked us to create a sleek, simple and informative websites that would help interested buyers learn more about their services.
We worked with them to stick with their current branding and create user-friendly site. We also added a gallery to the site, so visitors could see previous garden rooms the business built. 
Another page we have added to the website, is 'TestimonIals'. Having a page dedicated to testimonials is a great way to show interested clients the opinions of your previous customers and how their project went.
We worked with the City Sweepers team, to produce them a one page website. This site included their location, services, testimonials and contact details. 
The business wanted a simple website that would explain its services and direct visitors to their email or phone number. 
We kept the design of the website simple and used the colours of their logo to tie everything today. It was a great help that the business had some fantastic photos, which we were able to use throughout the website.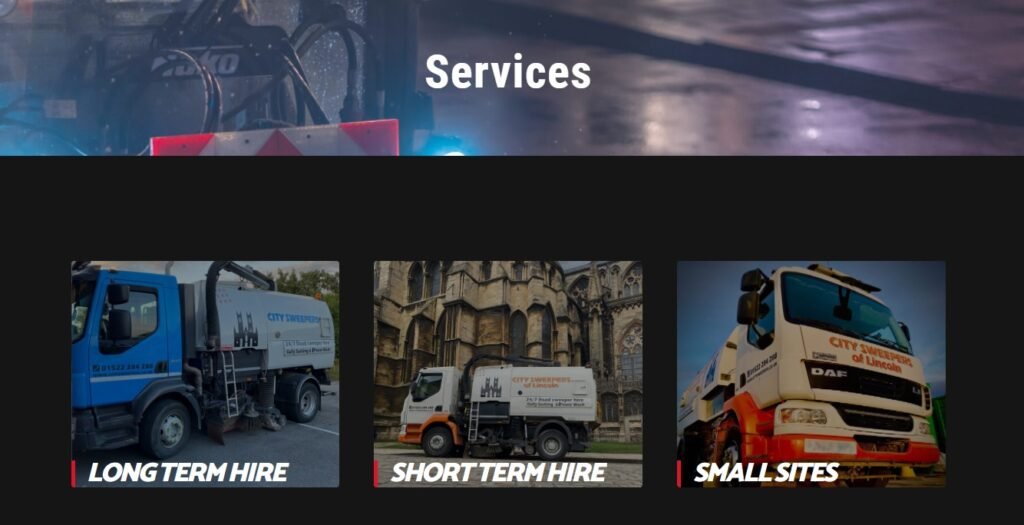 We worked with Briteshine team to produce a 4-page website that would best suit their needs and targets. 
We kept all of the design of the website similar to the businesses branding. For example, we made sure we used the exact same blue colour of the logo and then added yellow accents. 
We included an about page, services page, and a contact us page, in addition to the home page. We chose these particular pages, so that visitors would be suitably informed about the businesses services. 
We worked with the The Oaks team, to produce them a  multi-page website. This site included information on their services, their current menu and also an online shop. 
The business wanted a website that would merge well with their branding and create a user friendly experience for visitors purchasing from their site. 
Our team chose a modern and contemporary design for the website, in-keeping with The Oaks current branding. We included a page dedicated to their menu, as well as page about the markets hosted at The Oaks.